As Pretoria's leading independent appliance specialists we have a team of vastly experienced technicians who offer first class commercial and domestic appliance repair, servicing and maintenance. With fixed repair prices covering all areas from laundry to cooking to domestic and commercial refrigeration and floor care, we offer emergency repair service whenever you need us!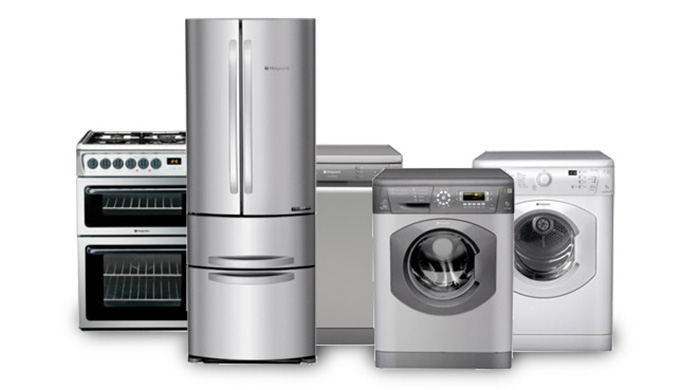 We make it a company ethos to provide a transparent and honest service. Whenever a customer contacts us we make sure they are fully away of the best options available to have their appliance repaired. We offer two options: first is to collect the relevant device to be taken to our workshop where the unit will be evaluated and a quote offered on the repairs (unit is returned free of charge if client refuses the quote). Alternatively, we provide on site call-outs where our specialist will come to your premises and provide an assessment and quote. Our policy to provide fast yet thorough service and we are confident our team of qualified experts will get the job done. Our contractors will listen to your problem, fix the issue and leave your property without leaving behind a mess! We have specialists in all types, both 'white' domestic devices such as tumble dryers and dishwashers to 'black', like kettles and irons.
We like to inform you we also provide guarantees on all work done so you don't have to worry in the unlikelihood of a problem reoccurring. For the best appliance repairs Pretoria wide call: 012 004 1885!
Pretoria Dishwasher Repairs
We have able technicians who know all makes and models of dishwashers and are fully qualified diagnose and mend your appliance. Our contractors will work on site or in our workshop to make sure your dishwasher is working perfectly again, no matter what the problem might be. If you have any of the following issues with your appliance then please get in touch right away!
* Dispenser problems * Not draining * Basket problems * No lights * Bad smell * Poor wash * Leaking and puddles * Programs not working properly * Lock not locking * Tripping electrics * Not working
Washer Dryer & Tumble Dryer Repairs
Our trained tumble dryer Pretoria repair team offer affordable, fast and thorough tumble dryer servicing, repair and maintenance. If you're experiencing any issues we suggest you give us a call and one of our experts will come by at a time that suits your schedule. Let us know if you have encountered any of the following problems:
* Condenser drawer issue * Drum not spinning * Overheating * Unusually noisy * No drum rotation * Blockages * Leaks and puddles * No heat * Poor drying * Tripping electrics * No power * Broken belt * Jockey wheels issues
Appliance spares Pretoria:
Our company also provides an extensive range of spares for over the counter sales to the public. We are accredited dealers of spare parts for all types of electronic & domestic products. Whether you're missing a spare for your tumble dryer or need an extra part for your dishwasher, we have all the appliance spares you need.
Other Domestic & Commercial and Electronic Appliances:
We cover all types of tools and gadgets for home and commercial properties and our appliance repair team will help with any of the following:
 * Vacuum cleaner * Steam cleaner * Washing machines * Ovens & micowaves * Coffee maker * Irons * Electronic repairs
For your appliance-related issues, call our Pretoria & Gauteng hotline today on 012 004 1885!